28.09.2023
Prema izvješću agencije Growth from Knowledge (GfK), prognozira se drugo zaredom pogoršanje povjerenja njemačkih potrošača.
28.09.2023
Europske burze su nastavile bilježiti gubitke i peti dan zaredom, a zabrinutost su dodatno potaknuli podaci o pogoršanju raspoloženja potrošača te jačanje sklonosti štednji.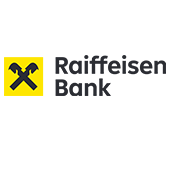 03.08.2023
In case your mobile phone is not set to automatic update, simply update the operating system yourself and enable safer and more advanced use of mojaRBA and other applications.
19.12.2022
We hereby inform you that, due to the introduction of the euro, on December 28, 2022, after the end of trading, the Zagreb Stock Exchange will cancel all orders in the trading system. For
29.09.2023
Buy rate for currency
29.09.2023
Sell rate for currency