06.02.2023
U petak su pozornost na tržištu privukle objave ekonomskih podataka s druge strane Atlantika. Američki statistički ured iznenadio je s objavom broja novozaposlenih u siječnju.
06.02.2023
Kraj tjedna donio je rast prinosa na referentna obveznička izdanja, potaknut podacima s američkog tržišta rada za siječanj koji upućuju na još uvijek snažnu potražnju za radnom snagom.
19.12.2022
We hereby inform you that, due to the introduction of the euro, on December 28, 2022, after the end of trading, the Zagreb Stock Exchange will cancel all orders in the trading system. For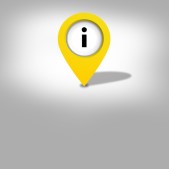 14.12.2022
To reach us with ease in the transitional period, have a look at the temporary working hours of our branches from 30/12/2022 until 02/01/2023.
07.02.2023
Buy rate for currency
07.02.2023
Sell rate for currency