Flexi current account
Open a Flexi current account, taking advantage of a number of benefits
and enjoy full flexibility!
Flexi current account
Open a Flexi current account, taking advantage of a number of benefits
and enjoy full flexibility!
Find out more
mKartica

Pay faster, easier and safer without cash, directly from your RBA Visa debit card via mobile phone!
Make an agreement for RBA mKartica at any RBA branch office till June 30, 2018. free of charge.
More information
Why open a Flexi current account?
Visa and/or Maestro debit cards

You can use internationally recognized Visa Electron and Maestro debit cards!
Visa Electron is accepted by the PayPal service.

Authorized overdraft of up to 300%

Choose among four overdraft models!

RBA Direkt service use

iDIREKT Internet banking and RBA na dlanu mobile banking are available 24/7!

FlexiPLUS package use

Combines banking products and services that best suit your needs - choose for yourself!
FlexiPLUS offers so much more
Choose

Choose and try one of our FlexiPLUS packages!
Redirect your regular earnings inflow to RBA and take advantage of the FlexiFIT package use free of charge for 3 months!
More about the Flexi current account
Current account debit card

It is a basic instrument providing access to the funds in your current account.
Any withdrawals and payments made by this card are instantly debited against your current account.

RBA Visa Electron and Maestro debit cards allow:

• payments for goods and services and cash withdrawals from POS terminals in the country and abroad using the funds available in the corresponding account. with each transaction being instantly debited against the account
• cash withdrawals from RBA ATMs and ATMs of other banks in the country and abroad
• purchase of GSM vouchers at ATMs in Croatia
• contactless payments
• access to a 24-hour self-service zone at RBA branches and the branches of other banks

Information on account balance and turnover

Information on your current account balance and turnover is available:

• via the RBA na dlanu mobile banking application, your finances are always at your fingertips on the screen of your smartphone,
• via iDIREKT Internet banking, you can check your finances at a time most convenient to you,
• via a monthly statement, which is available through the Internet banking or can be sent to you by e-mail or by post,
• at RBA branches and ATMs,
• via mDIREKT Account Balance service (text message).

Standing order or direct debit

Agreeing the use of a Flexi current account standing order or direct debit is free of charge.
There is no charge either for standing order/direct debit transaction fees in:

• RBA loans repayment,
• payment of charges incurred by means of Personal RBA Mastercard and/or Visa credit cards,
• payments in favor of members of the RBA Group and UNIQA,
• money transfers to the accounts of natural persons within RBA,
• payment od the Croatia Radio & Television (HRT) subscription,
• payment of GEN-I bills,
• payment of telecommunications bills to providers: VIPnet, Iskon internet, Metronet, B.net Croatia,
• payment of insurance policies of insurers: Grawe Croatia, Merkur insurance, Allianz Zagreb, Triglac insurance, Generali insurance, Wiener insurance Vienna Insurance Group, Adriatic Slovenica Insurance, Sava insurance,
• payment of donations or membership fees to: Autonomna ženska kuća Zagreb, UNICEF, Zelena akcija, Dječja udruga Hrabrost-DUH, SOS Dječje selo Hrvatska, CRVENI NOSOVI-Klaunovidoktori, Prijatelji životinja, FRA Mladen Hrkač.
Open a Flexi current account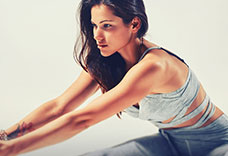 You can open a Flexi current account at the RBA branch nearest to you! Fill in an application form for the use of a Flexi current account and FlexiPLUS packages and bring along a valid identification document (ID card or passport). If you wish to arrange for an overdraft, you also need to enclose a Certificate of Employment by your employer.
Fee
Fee amount
Current account management.
free of charge
Managing a current account without turnover.
free of charge
Main Visa Electron/Maestro account card issuance
The FlexiPLUS current package do not pay the fee for account card issuance.
HRK 10,00
( first issue )
An overview of all fees is available in the document named Excerpt from Decision on RBA services fees.
Why opt for RBA
Use the FlexiFIT current account package for 3 months free of charge

If a combination of flexibility and value sounds attractive, try out our FlexiFIT current account package. Transfer your regular earnings to RBA, arrange FlexiFIT by 30 June 2018 and use it for 3 months free of charge! More

RBA na dlanu mobile banking

RBA na dlanu, along with a range of banking services available in Internet banking, provides the ˝2 in 1˝ functionality by employing mToken - a completely safe solution for user authentication. This application provides numerous practical and useful functionalities! More

Zlatna RBICA rewards every time

By arranging and using RBA credit card, you can join the Zlatna RBICA loyalty program completely free of charge. Spend the kuna you have collected via Zlatna RBICA at the points of sale of our partners. More
Vaše mišljenje nam je važno

Želimo znati kako vam se sviđa naša stranica. Odvojite nekoliko minuta i podijelite s nama vaše mišljenje. Ispunite anketu!