mojaRBA mobile banking
Easily move your finances into your own home!
mojaRBA mobile banking
Easily move your finances into your own home!
Find out more
Benefits of new app
mojaRBA app has been designed and created based on the feedback collected from our existing mobile banking clients and is largely tailored to their expectations. In addition to standard features, the new mobile banking application also provides new and innovative functionalities in line with the latest changes and trends in executing payments.
Activate the new app and move your finances to your smartphone!
mojaRBA app is available for iOS and Android devices. You can subscribe and use it free of a monthly charge until 31 December 2020 (the offer is valid for existing and new clients).
Brzo i jednostavno do realizacije kredita - ePozajmica na mojaRBA mobilnom bankarstvu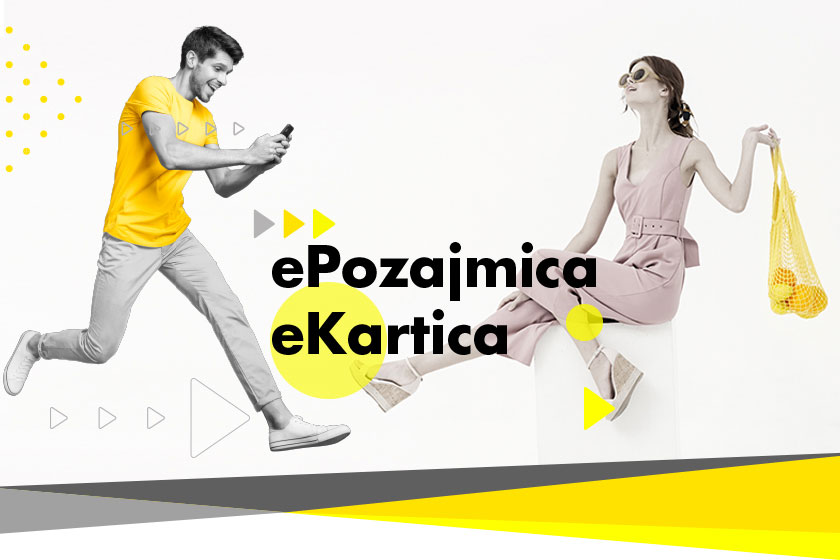 ePozajmica je gotovinski kredit koji je moguće ugovoriti u samo nekoliko klikova. Do sada je bila dostupna korisnicima iDirekt internetskog bankarstva, a sada smo ju omogućili i korisnicima mojaRBA aplikacije.
Ukoliko zadovoljavate uvjete i dobijete ponudu za ugovaranje ePozajmice putem mojaRBA aplikacije, moguće ju je realizirati brzo i jednostavno, bez dolaska u poslovnicu.
Prednosti ugovaranja ePozajmice su sljedeće:
- ePozajmica se može realizirati 0-24h
- Sredstva su vidljiva na računu u samo nekoliko klikova
- Proces je maksimalno olakšan već unaprijed popunjenim podacima
- Samo 5 minuta je potrebno od podnošenja zahtjeva do isplate sredstava
- Bez naknade za obradu kredita
- Bez troškova javnog bilježnika
Personalize your account view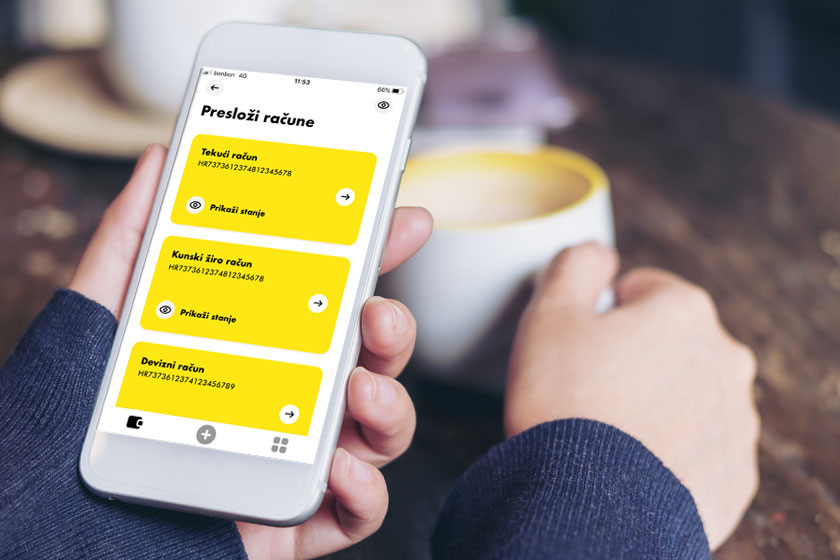 You can immediately view all your accounts (current account, foreign currency account, giro account, etc.), credit cards, loans and savings as soon as you sign on to the application. You can easily change the view by arranging the display order as you see fit, and you can also hide selected accounts if you do not want to display them in this view. See video instructions how to do this.
Prilagodba sučelja prema vlastitim željama
Send your account number to friends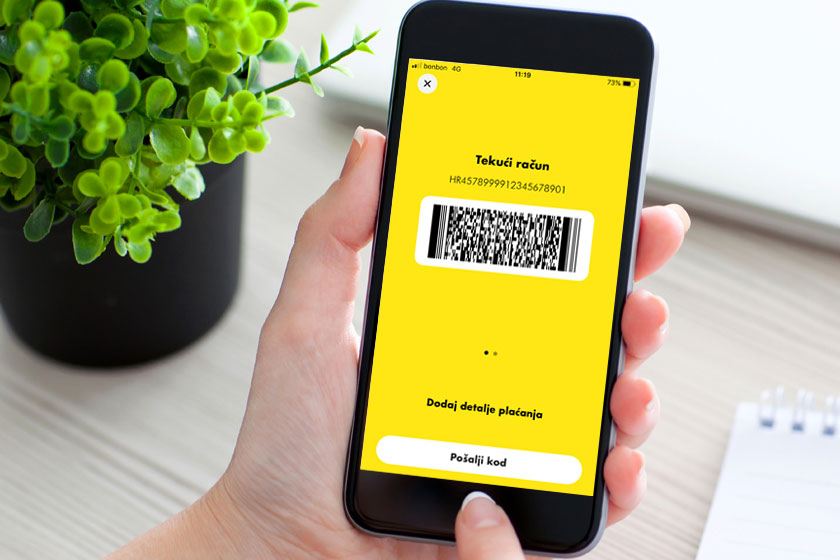 With the new mojaRBA app, forget about dictating or copying your account number, because you can now easily share your IBAN with your friends in just a few clicks. Collecting money for joint gift buying, social gathering, or going to the theater has never been easier because when you send your account number, you can also add the exact amount to your code.
Ease of payment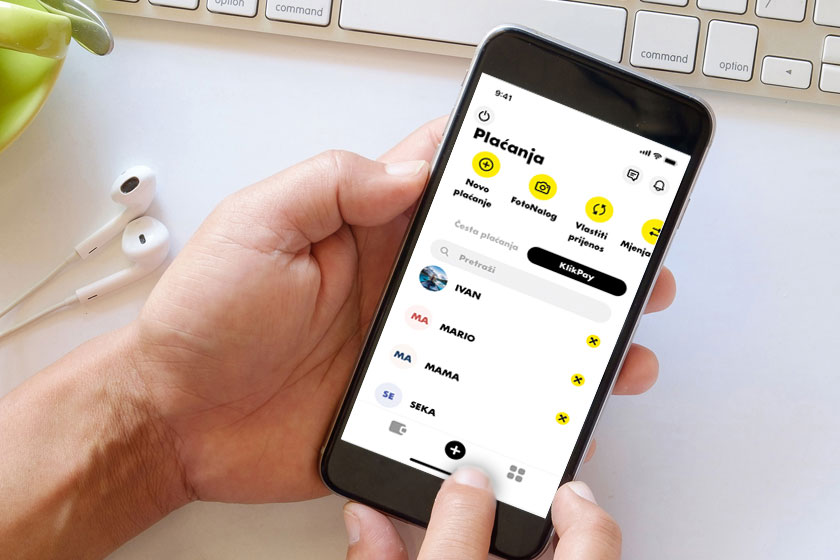 You will find all your payment options in one place:
• New payment - an account in which you enter all the data yourself
• FotoNalog - data are loaded automatically by taking pictures or scanning 2D barcodes
• Between accounts - simplified payment to your other accounts (loan, credit card, savings, etc.)
• Exchange - purchase and sale of foreign currency
• Favorites - selecting a payee from the frequent payments list automatically creates an identical new payment, so you do not need to enter all the information, but modify just some of the information (payment amount, description and reference number)
• KlikPay – you simply send money to your contacts even if you do not know their IBAN
See in the video how easy it is to send money using the new KlikPay option.
All you have to do is give the app access to your contacts and you can send money free of charge until 31 December 2020 to any contact who has a current account in the Republic of Croatia (in any bank). It is only important that you send money from your current or giro account in kuna.
Payment by the KlikPay option is executed after your contact person confirms their IBAN, and they will see the transferred money in their account:
- on the same day, if the contact person holding an account with another bank confirms their IBAN on a business day by 15:00 hours
- on the following business day, if the contact person holding an account with another bank confirms their IBAN after 15:00 hours or over the weekend
- on the same day, if the contact person holds an account with RBA.
Cost monitoring and control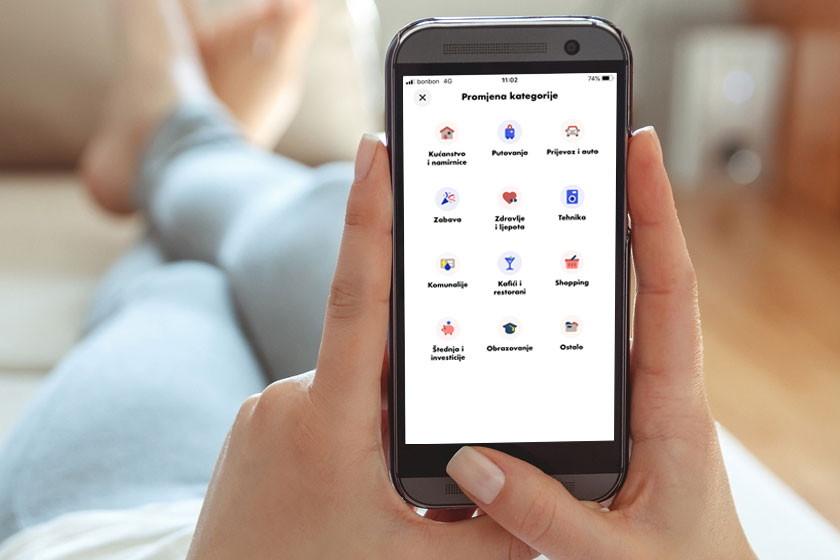 Managing your household budget has become more challenging - that's why we've added a new mobile banking feature that will give you a quick overview of your monthly expenses to manage more easily. The app will automatically assign a specific cost category to your transaction. However, the assigned category may not be the way you want to track your expenses, so you can change the category on your own.
Iskusite lakoću korištenja
mojaRBA App User Guide

To help you make the most of your new mobile banking experience, we have created online user guide (available only in Croatian).
RBA On-line banking (mojaRBA mobile banking app) registration fee
free of charge until 31.12.2020.
RBA On-line banking (mojaRBA mobile banking app) monthly fee
free of charge until 31.12.2020.
Fee
Via On-line banking (RBA mobile banking)
In the branch
National HRK credit transfer to account of legal entity at the bank
HRK 2
1% of payment amount
minimum HRK 8
maximum HRK 100

National HRK credit transfer to accounts in other banks in Croatia

0.35% of payment amount
minimum HRK 2
maximum HRK 20

Free of charge until 31.12.2020. for payments to private individuals initiated through mobile banking and with KlikPay.

1% of payment amount
minimum HRK 10
maximum HRK 100
Tariff overview is available at Transaction fees for Private individuals.
How to subscribe?
Simple!
You can subscribe On-line banking (RBA mobile banking):
• if you open or if you already have a kuna of FX current account or giro account at RBA
• if you are a holder of RBA credit cards
• if you have RBA loans or maintain savings at RBA (term deposit savings and call deposit accounts)
As an existing user, you can subscribe the mobile banking app on your own through RBA online banking without going to the branch.
Unless you already use RBA online banking or are a new customer, you can subscribe RBA mobile banking at any of our branches.
How to activate?
Rapid activation for users of RBA na dlanu app!
For clients who use RBA na dlanu mobile banking app, we enabled a rapid activation of the new mojaRBA app.
Just download the new app to the same mobile device and follow activation instructions.
All the other clients need an activation code to activate mojaRBA application.
You will receive the first part of the activation code when you subscribe the mobile banking at the branch or via RBA internet banking, and the second part of the code will be sent to you via SMS.
Security comes first
If an incorrect PIN is entered five times when logging into mojaRBA app, access to the application is automatically blocked.
To prevent unauthorized use of mojaRBA application and protect access to your finances, your PIN is locked immediately after successive wrong PIN codes, fingerprints or facial scans are used.
The app will be blocked also in the following cases:
- you change your cell phone or reset it to factory settings
- you accidentally delete the application, or
- a security block is activated.
In these cases, only you can request the application to be reactivated.
Mastercard nagradna igra

RBA iskustva za pamćenje
Uključi se u
RBA Mastercard®
nagradnu igru i doživi neprocjenjiva iskustva. Plaćajte osobnom RBA Mastercard debitnom i/ili kreditnom karticom iznose iznad 200 kuna i prijavite se za sudjelovanje. Korisnici mojaRBA mobilnog bankarstva imaju duple šanse za osvajanje nagrade.
Saznaj više