22.01.2019
Tečaj EUR/HRK je bio stabilan na razinama oko 7,427 kuna za euro. Izostanku volatilnosti tečaja EUR/HRK pridonijela je i uravnotežena ponuda i potražnja za devizama.
22.01.2018
In terms of macroeconomic data, only labour market figures are set to be released in the upcoming week where we expect to see further improvement.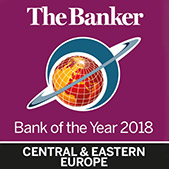 30.11.2018
In addition, RBI received the accolade "Bank of the Year 2018" for Austria as well as RBI's subsidiary banks in Bulgaria, Slovakia and Ukraine for their respective countries.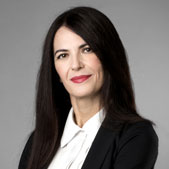 19.11.2018
After joining the Management Board of Raiffeisen Bank, Višnja will be responsible for the retail segment.
22.01.2019
Buy rate for currency
22.01.2019
Sell rate for currency