21.06.2018
Glavni dionički indeksi Zagrebačke burze u srijedu su zaključili trgovanje napokon u zelenom CROBEX je tako porastao za 0,62% na 1.831,82 bodova dok je CROBEX10 porastao za 0,73% na 1.058,95 bodova.
22.01.2018
In terms of macroeconomic data, only labour market figures are set to be released in the upcoming week where we expect to see further improvement.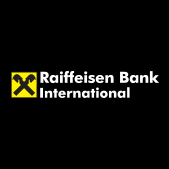 14.06.2018
The Austrian-based RegTech start-up kompany and RBI signed a contract for the development and implementation of a group-wide next-generation business KYC (Know Your Customer) solution.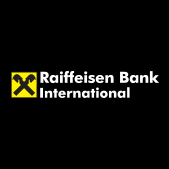 18.05.2018
Raiffeisen Bank International AG (RBI) launched a corporate venture capital (CVC) company called "Elevator Ventures". RBI will provide € 25 million in investment capital.
21.06.2018
Buy rate for currency
21.06.2018
Sell rate for currency