Choose our foreign currency account
and Visa Electron debit card
Find out more
26.04.2019
Redovni promet dionica iznosio je 6,65 milijuna kuna. U blok trgovanju povlaštenom dionicom Adris Grupe d.d. ostvarena je transakcija u vrijednosti od 2,27 milijuna kuna.
22.01.2018
In terms of macroeconomic data, only labour market figures are set to be released in the upcoming week where we expect to see further improvement.
25.04.2019
The atlas provides an overview of the size of the ecosystems and identifies the largest fintech companies in the region and their most important investors.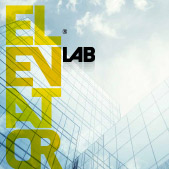 25.04.2019
From 24 April to 26 May, fintechs from all over the world can apply for the third round of "Elevator Lab", the fintech partnership program of RBI.
26.04.2019
Buy rate for currency
26.04.2019
Sell rate for currency