Choose our foreign currency account
and Visa Electron debit card
Find out more
17.06.2019
Kraj tjedna na Zagrebačkoj burzi obilježio je izrazito slab promet. Redovni promet dionicama iznosio je svega 1,81 milijun kuna.
22.01.2018
In terms of macroeconomic data, only labour market figures are set to be released in the upcoming week where we expect to see further improvement.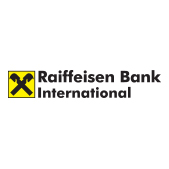 13.06.2019
Today, at the Annual General Meeting (AGM) of Raiffeisen Bank International AG (RBI), shareholders approved all resolutions proposed under the individual agenda items.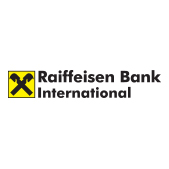 15.05.2019
Net interest income stable year-on-year at € 825 million.
15.06.2019
Buy rate for currency
15.06.2019
Sell rate for currency