29.09.2023
Prema preliminarnim podacima Destatisa, inflacija u Njemačkoj spustila se s 6,1% u kolovozu na 4,5% u rujnu (4,3% HIPC), najmanju razinu od veljače 2022. i početka rata u Ukrajini.
29.09.2023
Europske burze su u četvrtak prekinule petodnevni negativan niz, zahvaljujući padu cijena nafte i snažnijem usporavanju inflacije u Njemačkoj u odnosu na očekivanja.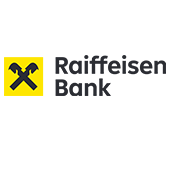 03.08.2023
In case your mobile phone is not set to automatic update, simply update the operating system yourself and enable safer and more advanced use of mojaRBA and other applications.
19.12.2022
We hereby inform you that, due to the introduction of the euro, on December 28, 2022, after the end of trading, the Zagreb Stock Exchange will cancel all orders in the trading system. For
30.09.2023
Buy rate for currency
30.09.2023
Sell rate for currency