2018: Raiffeisen Bank International posts consolidated profit of € 1,270 million
13.03.2019
In 2018, Raiffeisen Bank International (RBI) generated a consolidated profit of € 1,270 million.
On 1 January 2018, the new accounting standard for financial instruments (IFRS 9) took effect. In addition to the adoption of IFRS 9, RBI has also changed the presentation of its statement of financial position and parts of the income statement, which is now aligned with the financial reporting standards (FINREP) issued by the European Banking Authority (EBA). With the adoption of the standards, it was also necessary to adjust the figures of the comparable period 2017 and comparable reporting date as at 31 December 2017. The figures for previous periods are only to a limited extent comparable.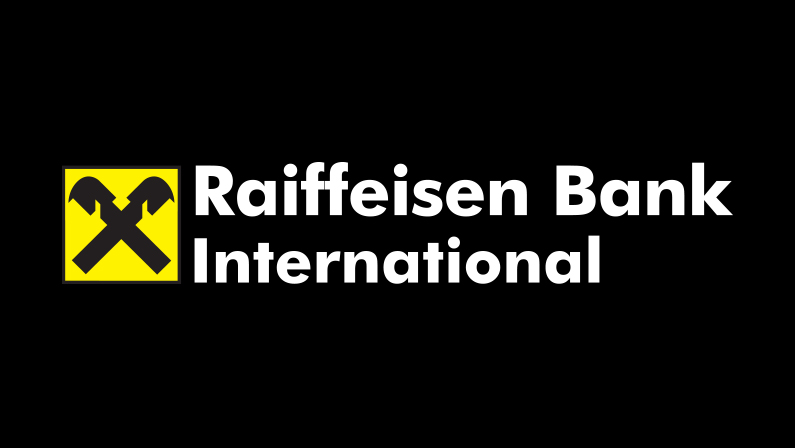 In 2018, Raiffeisen Bank International (RBI) generated a consolidated profit of € 1,270 million.
"We significantly exceeded the previous year's very good result and are very satisfied with the 2018 financial year. We markedly improved our capital ratios and lowered our NPL ratio further. We can therefore propose a significantly higher dividend to the Annual General Meeting than in the previous year," said Johann Strobl, CEO of RBI.
Operating income was up 4 per cent year-on-year, or € 199 million, to € 5,298 million. Net interest income rose 4 per cent to € 3,362 million driven by lending growth, with group average interest-bearing assets up 3 per cent.
General administrative expenses increased € 37 million year-on year to € 3,048 million. The cost/income ratio improved 1.5 percentage points to 57.5 per cent.
"Despite the sale of the Polish core banking business loans to customers rose by 4 per cent. Lending increased in almost all markets, most strongly in Austria, the Czech Republic, Romania, and Slovakia," Strobl said.
Impairment losses on financial assets significantly down
Impairment losses on financial assets amounted to € 166 million in the reporting period, compared to € 312 million in the prior year.
The improvement in the NPL ratio continued in 2018: it declined 1.9 percentage points since the start of 2018 and stood at 3.8 per cent at the end of December.
Total capital ratio (fully loaded) at 18.2 per cent
The CET 1 ratio (fully loaded) improved 0.6 percentage points to 13.4 per cent, with the sale of the Polish core banking operations accounting for 0.9 percentage points.
* * * * *
RBI regards Austria, where it is a leading corporate and investment bank, as well as Central and Eastern Europe (CEE) as its home market. 13 markets of the region are covered by subsidiary banks. Additionally, the RBI Group comprises numerous other financial service providers, for instance in leasing, asset management or M&A.
Around 47,000 employees service 16.1 million customers through more than 2,100 business outlets, the by far largest part thereof in CEE. RBI's shares are listed on the Vienna Stock Exchange. The Austrian Regional Raiffeisen Banks own around 58.8 per cent of the shares, the remainder is in free float. Within the Austrian Raiffeisen Banking Group, RBI is the central institute of the Regional Raiffeisen Banks and other affiliated credit institutions.