27.09.2023
Na sentiment je negativno utjecalo i kontinuirano pooštravanje uvjeta financiranja s obzirom na rastuću potrebu za zaduživanjem kako bi se financirala tekuća potrošnja.
27.09.2023
Sve je izglednije da će kamatne stope ostati na visokim razinama dulje nego što je ranije očekivano te investitori sada računaju s prvim smanjenjem kamatnih stopa Feda u lipnju 2024.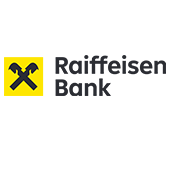 03.08.2023
In case your mobile phone is not set to automatic update, simply update the operating system yourself and enable safer and more advanced use of mojaRBA and other applications.
19.12.2022
We hereby inform you that, due to the introduction of the euro, on December 28, 2022, after the end of trading, the Zagreb Stock Exchange will cancel all orders in the trading system. For
28.09.2023
Buy rate for currency
28.09.2023
Sell rate for currency