27.01.2023
Anualizirani realni BDP u SAD-u zabilježio je rast od 2,9% u četvrtom tromjesečju 2022., što je za 0,3 postotna boda manje u odnosu na zabilježenu stopu rasta u tromjesečju ranije.
27.01.2023
Jučerašnji dan protekao je uz pozitivan sentiment investitora na globalnim financijskim tržištima. Fokus je bio na makroekonomskim objavama s druge strane Atlantika.
19.12.2022
We hereby inform you that, due to the introduction of the euro, on December 28, 2022, after the end of trading, the Zagreb Stock Exchange will cancel all orders in the trading system. For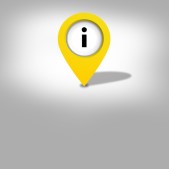 14.12.2022
To reach us with ease in the transitional period, have a look at the temporary working hours of our branches from 30/12/2022 until 02/01/2023.
28.01.2023
Buy rate for currency
28.01.2023
Sell rate for currency