Turn your limit into new possibilities
with RBA Micro Loan on credit card
Turn your limit into new possibilities
with RBA Micro Loan on credit card
Find out more
RBA Micro Loan on credit card
For anything that cannot wait until tomorrow, taking a loan has never been faster and easier.You need cash from HRK 2.000 to 50.000 without additional documentation and public notary? Apply for a kuna loan on your credit card and the funds will be disbursed to your RBA Current Account.

Benefits
Simple

Simply agree a loan without documentation and notarization.

Fast Realization

Apply for a loan by calling the RBA INFO telephone.

No Fees

Loan disbursement to your RBA Current Account at zero management fee.

Repayment

Repayment in monthly annuities together with other credit card expenses.

Early Repayment

The loan can be repaid at any time free of any charge.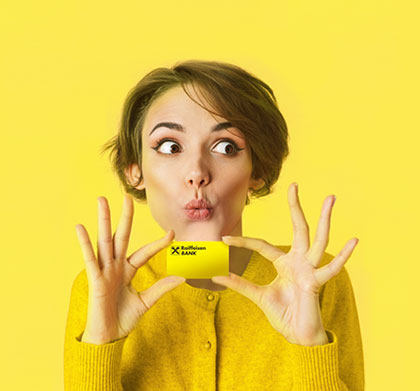 Micro Loan Conditions
| | |
| --- | --- |
| Loan amount | od 2.000 do 50.000 kn; ovisno o visini raspoloživog limita po kreditnoj kartici |
| Borrower | Osnovni korisnik osobne kreditne kartice (Osobna Mastercard, Visa Classic, Visa Gold, Visa Platinum, Visa Iris) |
| Borrower | 7,20% fiksna, godišnja* |
| Repayment period | 12, 18, 24, 30, 36, 42, 48, 54 i 60 mjeseci |
| Loan management fee | bez naknade |
| Loan repayment | mjesečni anuiteti putem kreditne kartice, zajedno s ostalim troškovima učinjenim putem kreditne kartice |
Terms and general information concerning the Micro Loan in credit card are available here (available in Croatian only).

Kontaktirajte nas!
Pozivi iz zemlje
RBA INFO telefon
Pozivi iz inozemstva
RBA INFO telefon
Zatražite online i ostale proizvode

U našoj online ponudi nalaze se i drugi proizvodi koji bi vam mogli biti od koristi i koje možete ugovoriti ili zatražiti online.

Posjetite ePoslovnicu