31.01.2023
Indeks ekonomskog sentimenta (ESI) u europodručju nadmašio je tržišna očekivanja i porastao je u siječnju na 99,9 indeksnih bodova (+2,8 indeksnih bodova u odnosu na prosinac).
31.01.2023
S obzirom da je u SAD-u izgledno povećanje referentne kamatne stope za 25bb u srijedu, odnosno nastavak usporavanja monetarnog stezanja u skladu s usporavanjem inflacije i američkog gospodarstva, tržišni dionici sa zanimanjem iščekuju smjernice o daljnjim potezima Feda.
19.12.2022
We hereby inform you that, due to the introduction of the euro, on December 28, 2022, after the end of trading, the Zagreb Stock Exchange will cancel all orders in the trading system. For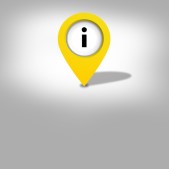 14.12.2022
To reach us with ease in the transitional period, have a look at the temporary working hours of our branches from 30/12/2022 until 02/01/2023.
01.02.2023
Buy rate for currency
01.02.2023
Sell rate for currency