21.06.2018
Glavni dionički indeksi Zagrebačke burze u srijedu su zaključili trgovanje napokon u zelenom CROBEX je tako porastao za 0,62% na 1.831,82 bodova dok je CROBEX10 porastao za 0,73% na 1.058,95 bodova.
22.01.2018
In terms of macroeconomic data, only labour market figures are set to be released in the upcoming week where we expect to see further improvement.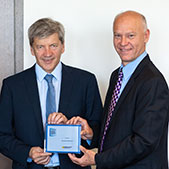 21.06.2018
No less than 27 accolades were presented to the RBI Group in EMEA Finance's "Europe Banking Awards 2017" awards package.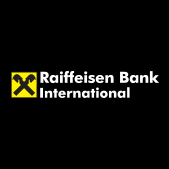 14.06.2018
The Austrian-based RegTech start-up kompany and RBI signed a contract for the development and implementation of a group-wide next-generation business KYC (Know Your Customer) solution.
22.06.2018
Buy rate for currency
22.06.2018
Sell rate for currency