24.09.2018
Na Zagrebačkoj burzi d.d. indeksi su u petak bili u blagom minusu uz nisku likvidnost, indeks Crobex završio je u minusu 0,05%, na 1.803,76 bodova, a Crobex10 pao je za 0,06%, na 1.055,89 bodova.
22.01.2018
In terms of macroeconomic data, only labour market figures are set to be released in the upcoming week where we expect to see further improvement.
29.08.2018
This makes RBI the first Austrian bank to offer its customers complete transparency in structuring, marketing and placing schuldschein loans.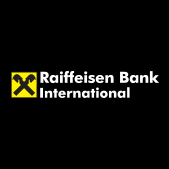 09.08.2018
Operating income was up 5 per cent year-on-year, or € 119 million, to € 2,669 million.
25.09.2018
Buy rate for currency
25.09.2018
Sell rate for currency